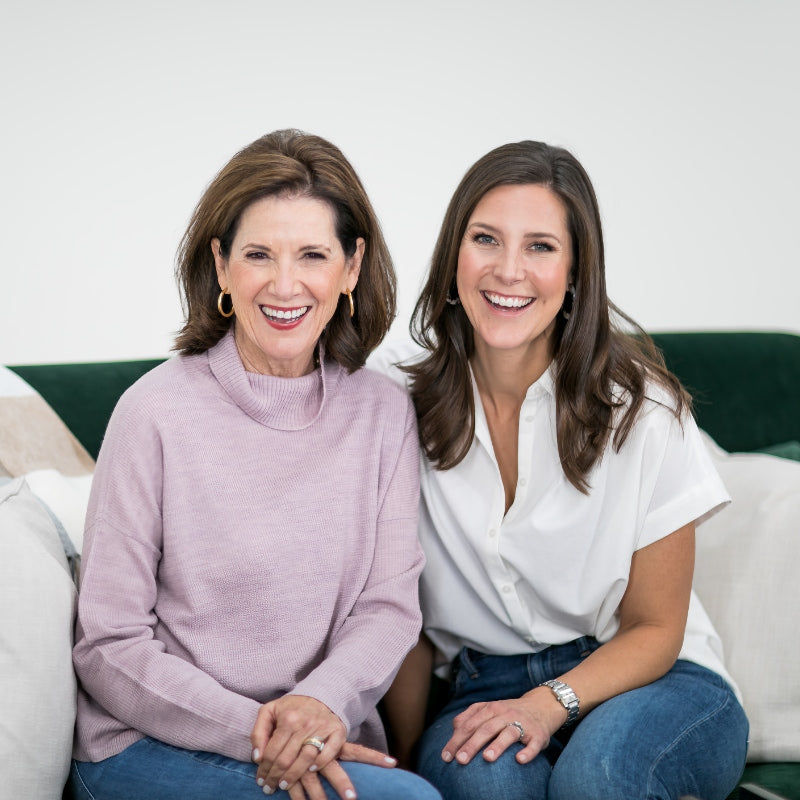 Meet the Moms behind
Birds & Bees.
The Birds & Bees founder, Mary Flo Ridley, has been passionately sharing this message all over the world for 30 years. Mary Flo and her husband Dave have been married for 40 years, they have three married children, and eight grandchildren. After growing up in El Paso, Mary Flo graduated from SMU. She loves playing with her grandchildren, baking, and traveling!
Megan Michelson joined Mary Flo at Birds & Bees almost 6 years ago to help bring this message to a new generation of parents.  Megan was born and raised in Dallas, Texas and graduated from Baylor University. Before diving in to the world of sex education, Megan was a middle school teacher.  She and her husband Blake have been married for 12 years and have three young kids. She's in the trenches of motherhood... so happy and so tired!
On-Demand Access
You pick the pace! Watch all at once or break it up over a few sessions. Take all the time you need and rewatch for a refresher course at anytime!
Simple Tools
Although this is supported by doctors and counselors, we don't use clinical language. Our super practical , easy-to-use tips are helpful for every parent.
Bite-Sized Help
Parents are busy! Each video session ranges from two to ten minutes long.
Detailed Plans
This isn't just ideas and thoughts ; you'll know exactly what to say and what not to say.
Proven Strategies
Our time-tested methods are backed by pediatricians, counselors, and parents. Our approach protects kids from confusing and degrading messages and strengthens families through healthy and safe communication.
Real Feedback

from

Real Parents
"Thank you thank you for your course that allowed me to feel so confident and turned a question that so many people fear into a really sweet moment between my daughter and me. I am so very grateful."
"Wow this was so helpful!I loved the detailed responses telling me what to say and the humor was so helpful to break the tension and my anxiety over this."
"This was so refreshing, I am FIRED UP!"
"Your message was truly powerful. Thanks for shifting my perspective and equipping us to be proactive and better parents."
"As a boy mom I felt completely ill equipped to tackle this with our boys… NO MORE! This was exactly what I needed."
"I was skeptical at first, but I was VERY impressed and entertained.I wish every parent would hear this."